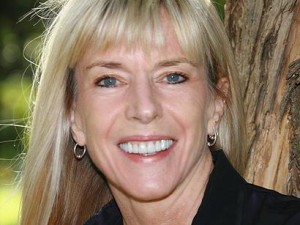 Dr. Katherine Verdolini Abbott is Professor of Communication Sciences and Disorders at the University of Delaware. Her primary interest is voice and voice disorders. She has received funding for her research from the National Institutes of Health since 1997. Research interests have included effects of hydration on voice, laryngeal biomechanics and wound healing, emotions and voice, spirituality and voice, exercise physiology, and clinical trials. A particular interest had involved occupational voice users.
Dr. Verdolini Abbott is a vocalist trained in both classical and musical theatre genres.  In 1973, she transferred from the U.S. to Bologna, Italy, where she performed regularly as a vocalist in Renaissance and pop-rock genres.  In 1978, she completed a master's degree (equivalent) from the University of Ferrara with emphasis in Music History.  Shortly thereafter, in 1979, she sustained a vocal fold injury (nodules) and moved back to the States to pursue a master's degree in Speech-Language Pathology, in hopes of solving her own vocal problems – as, at the time, few professionals were trained to help singers with vocal fold injury.  She was ultimately successful and continued her performance activities primarily in chamber music and oratorios. She earned her M.S. in Speech and Hearing Sciences from Indiana University in 1983.  She then worked clinically at Washington University's Barnes and Jewish Hospitals from 1983-1990.  In the interim, she pursued doctoral studies in Experimental Psychology, with emphasis in Cognitive Science and Perceptual-Motor Learning, at Washington University in St. Louis.  Her dissertation advisor was Dr. David Balota (https://psychweb.wustl/edu/people/david-balota).  She received her PhD in 1991.
In 1990, prior to the completion of her doctoral degree, she was recruited to the faculty of the University of Iowa (Speech and Hearing and Music), and subsequently (1995), to Harvard Medical School (Otolaryngology).  At Harvard, she served as Director of the Voice Center (Beth Israel Deaconess Medical Center) and Speech Pathology (Brigham and Women's Hospital).  She was also an NIH funded researcher (Massachusetts Eye and Ear Infirmary) (1995-2000). She initiated her work at the University of Pittsburgh in January, 2001.
Since its inceptions, Dr. Verdolini Abbott's career has focused on voice in many of its aspects.  A particular goal has been the integration of cutting edge basic voice science with performing arts traditions.  She has had longstanding membership in the National Association of Teachers of Singing, as teacher of singing (http://www.nats.org/), and in the Voice and Speech Trainers Association, as theatre voice and speech trainer (www.vasta.org).  She also received extensive personal training in Arthur Lessac's approach to voice and speech training for theatre (http://lessacinstitute.com/).  She incorporated critical pieces of Lessac's work, as well as the work of singing voice teacher Dr. Mark Madsen (http://midnightsunburstmusic.com/msbm/Home.html) into a voice therapy program for adults that she developed, "Lessac-Madsen Resonant Voice Therapy" (LMRVT).  She has conducted research on the biomechanics of this "resonant voice" (e.g., Peterson, Verdolini-Marston, Barkmeier, & Hoffman, 1994; Berry, Verdolini, Druker, Palmer, & Samawi, 1998; Verdolini, Montequin, Hess, Chan, & Titze, 2001) and on its biological properties (e.g., Verdolini, Li, Branski, Rosen, Grillo, Steinhauer, & Hebda, 2012).  "Resonant voice," renamed "Easy Vibrations Voice," is also the centerpiece of a novel voice therapy that Dr. Verdolini Abbott developed for children, "Adventures in Voice" (AIV; Hartnick et al., 2018).  Dr. Verdolini Abbott conducts seminars and webinars in the basic science underpinning and clinical applications of AIV and LMRVT, the latter of which is now trained in combination with a therapy that emphasizes so-called "flow voice" (Casper-Stone Confidential Flow Therapy, CSCFT) in seminars that describe a "spectrum" of voice therapies.  She also has interests in manual therapies for voice, and has training in shiatsu/acupuncture, which she applies to voice work.
In 2014, Dr. Verdolini Abbott completed a Master of Divinity degree at Pittsburgh Theological Seminary.  She has progressively emerging interests in spirituality and health (see, for example, https://www.ibcsr.org/), as well as in the cognitive science of religion (see, for example, http://www.iacsr.com/iacsr/Home.html).
Dr. Verdolini Abbott is former Editor, Journal of Speech, Language, and Hearing Research and former Associate Editor, American Journal of Speech-Language Pathology.  She is a member of the Editorial Board for the Journal of Voice and is invited reviewer for many other scientific venues.  She has served on numerous occasions, including as standing reviewer, for grant applications to the National Institute on Deafness and Other Communication Disorders (NIDCD).  She is a Fellow of the American Speech-Language-Hearing Association, from which she received Honors recognition -- the Association's highest award  -- in 2009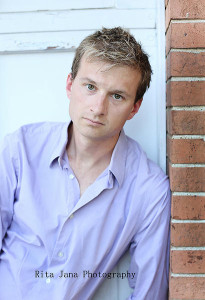 Dr. Troy Clifford Dargin has been called one of the last "Renaissance men" because of his academic endeavors and eclectic background. Troy is an academic, actor, singer, and teacher. Troy has a Bachelor of Science (B.S.) Vocal Music Education (certified K-12 Missouri), a Bachelor of Science (B.S.) Theatre Performance from Northwest Missouri State University. He has seven graduate degrees: Master of Arts Music (M.A.) concentration in Vocal Pedagogy from University of Missouri- Kansas City Conservatory of Music; Master of Music Education (M.M.E) with a concentration in Vocology and Musical Theatre, a Master of Arts (M.A.) in Speech-Language Pathology; a Master of Arts (M.A.) in Political Science; a Master of Business Administration (M.B.A.) with a concentration in finance and entrepreneurship; and a Doctorate in Philosophy (Ph.D.) in Speech-Language Pathology with a concentration on Voice and Voice Disorders all from the University of Kansas.  He also has a Master's of Music (M.M.) in Voice Performance from New Jersey City University, and two law degrees (J.D., LL.M.) from Benjamin Cardozo School of Law at Yeshiva University. He currently is a professor and specializes in building new speech-language pathology academic graduate programs. Recently he has discovered a love for educational technology and is working on classes in this area and has several micro-credentials in the area of education, including being a Certified Microsoft Innovative Educator. He has completed a certificate in "Teach forward: Best strategies for hybrid, remote, and blended learning" in order to help him better his online teaching.
Dr. Dargin has an extensive background in voice.  Troy started voice and piano lessons when he was a child.  He has well over 3 decades of training and over 2 decades of private teaching.  Troy has taught Junior High Music at St. Joseph, Missouri and Plano, Texas immediately after graduating with his teaching degree. When he started his first Master's degree in music he was diagnosed with acid reflux. Because of this his singing voice was not functioning well and he was unable to finish his Master's of Music and so turned that degree into a Vocal Pedagogy degree. It was during this time with his study under Dr. Anne DeLaunay that he became interested in the science of the voice, because he wanted to "fix" his voice. That summer he completed the Summer Vocology Institute administered by the National Center for Voice and Speech under Dr. Ingo Titze of the University of Iowa.  In turn this led him to his PhD studies in Speech-Language Pathology. Currently Dr. Dargin is a professor at a prestigious east coast school and is the owner of Visions in Voice where he provided continuing education for Speech-Language Pathologists who hold ASHA licensure. His current research interests include: Voice Production in aerodynamics, acoustics, and semi-occluded vocal tract exercises.
Troy uses his academic background to help younger singers sing with ease and enjoyment.  In the studio Dr. Dargin, due to his Voice Science background, has plenty of technical suggestions for singers.   Troy uses his education with the Lessac Voice and Bodywork in his studio.  Troy is a Certified Practitioner of the Arthur Lessac Voice and BodyWork. The Lessac work focuses on y-buzz and +y-buzz, which puts focus and ring in the mask of the face.  The reversed megaphone is also especially helpful with getting the singer to "cut through the orchestra or pit." He believes that all singing begins with Semi-Occluded Vocal Tract exercises to warm up the voice.  These exercises have a therapeutic element to the vocal folds.  After this, any style can be sung well.  Musical Theatre, Classical, Rock, and Belt to name only a few.  And of course, above everything Troy wants his students to succeed and delivers instruction in a "nice" way, because without trust in the studio- a singer is not able to grow.
Troy loves helping singers and students reach their dream.  He has several years experience judging regional and state level voice competitions in Missouri, Kansas, and Oklahoma. Troy believes in hard work and never giving up. A perfect example of this mind set put into practice is his recent completion of a Master of Music (M.M.) in Voice Performance from New Jersey City University where he studies with the best voice teacher in the world- Dr. Donna Connolly. After fourteen years from when he was unable to finish this degree the first time due to acid reflux affecting his voice, he was able to accomplish one of his dreams. He lives the motto he tries to instill in young singers- never give up and try, try, try until you succeed.
Troy has been seen on the stage as a professional performer as a singer and actor and has toured professionally across the country with Omaha Theatre Company for Young People. Dargin also holds a Modeling Certificate from John Casablanca's Studio having placed in competitions in NYC when he was in his 20's before he started his pursuit in academia. Best known for his singing voice, his voice has been described as rich and powerful with beautiful legato line.
And as if Troy wasn't busy enough, he has a life long love for animals and dogs. He judges dog show at American Kennel Club sponsored shows. Troy became involved with dogs when he was a child and competed in Junior handling where he consistently placed in the Midwest top rankings. Troy has bred well over 70 home-bred Shih Tzu champions to date and is currently active in the breed. He has won the coveted Lainee Top Producing female award twice in the same year with two of his girls tying for the award. He has had dogs in the top 10 throughout his tenure in the sport of dogs. His Falling Star kennel prefix has numerous Registry of Merit (ROM) awards to its credit. Having a background in education and Junior showmanship Troy loves to judge Juniors and has been doing so since he aged out of Juniors. Currently he judges the Sporting, Toy, Terrier, and Non-Sporting groups.